Nine steps to dementia prevention
Comments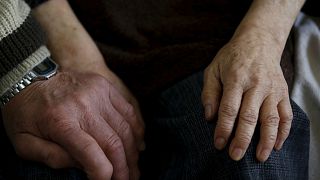 One in three cases of dementia worldwide could be prevented if we looked after ourselves better, according to new research in The Lancet.
The study which combines the work of 24 international experts, lists nine risk factors as particularly important – these include learning new things, eating and drinking well, not smoking and limiting hearing loss and can play a major role in increasing or reducing an individual's dementia risk.
The findings are being presented at the Alzheimer's Association International Conference in London
1 in 3 #dementia cases could be prevented by acting on risk factors throughout life – new Commission https://t.co/7NhAUrTSIs#AAIC17pic.twitter.com/7pXsDxcVdU

— The Lancet (@TheLancet) 20 juillet 2017
"Although dementia is diagnosed in later life, the brain changes usually begin to develop years before," says Gill Livingston, a professor at University College London. She is one of the 24 experts involved in the analysis and says "a broader approach to prevention of dementia which reflects these changing risk factors will benefit our ageing societies and help to prevent the rising number of dementia cases."
Dementia is caused by diseases associated with the brain, most commonly Alzheimer's, resulting in the loss of cells that affect memory, thinking, behaviour and the ability to perform everyday activities.
Have you had the chance to check out our new tool on risk factors for dementia? https://t.co/usORQtMmpFpic.twitter.com/zOpFWy8Fa1

— Alzheimer's Society (@alzheimerssoc) 19 juillet 2017
There are currently an estimated 47 million people living with dementia globally – the cost of the brain-wasting disease, a staggering 818 billion dollars a year.
The World Health Organization estimates that the number of people affected is set to almost triple to 131 million by 2050.