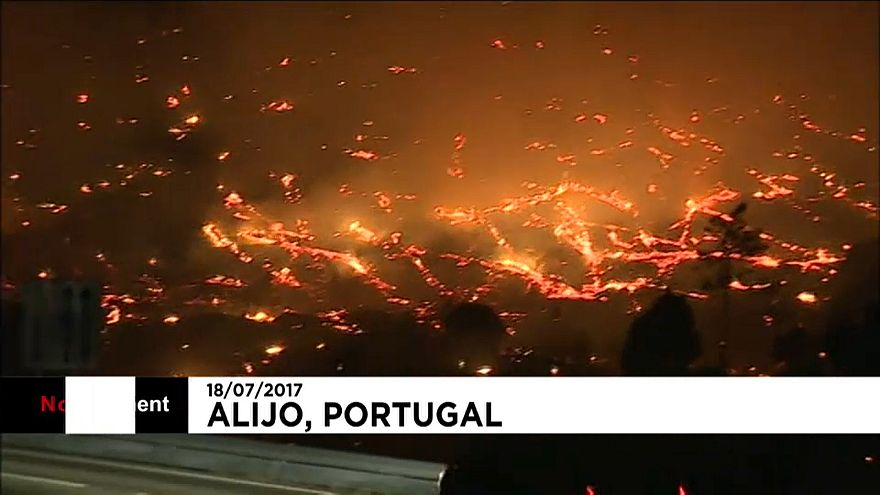 Firefighters battle to control forest blazes in Portugal
Firefighters battled overnight to control forest fires in northern Portugal.
There were four fires to contend with and the areas of Alijó and Mangualde – east and south-east of Porto – declared a state of emergency.
More than 1,400 firefighters were involved in the operation.