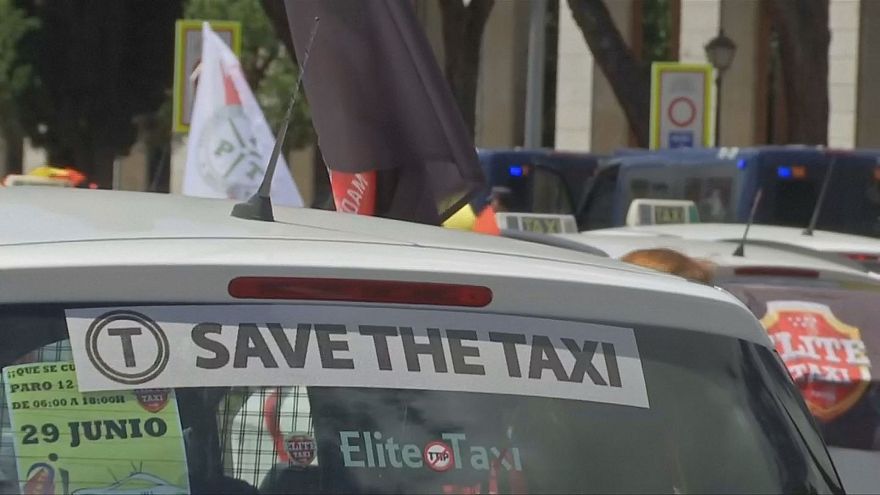 Spain: taxi drivers strike against private, ride-hailing companies
Taxi drivers Spain-wide have gone on strike to rally against an increase in private, mobile ride-hailing companies, which often offer a cheaper service.
The strike was mainly directed against Uber and Cabify, a Madrid-based company. Trade unions claim these companies flout a law stipulating there should be one private company vehicle for every 30 taxis.