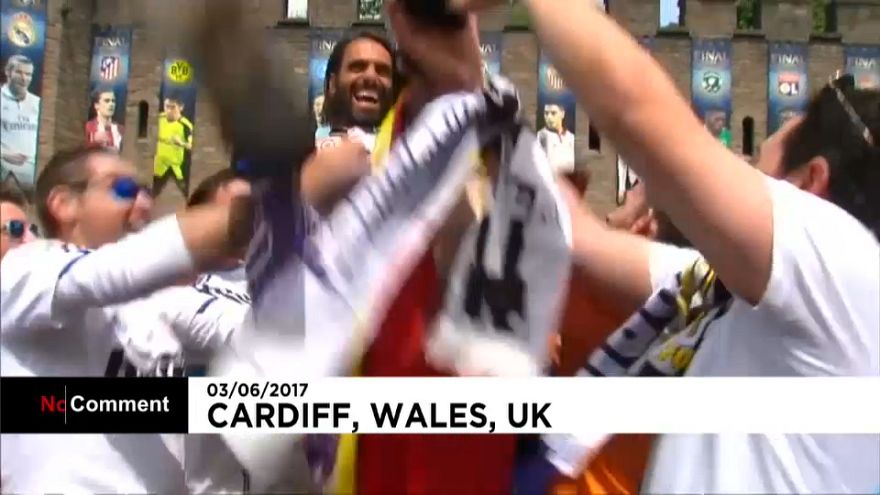 Fans warming up for Juventus against Real Madrid in Cardiff
The quiet streets of Cardiff finally came to life on Saturday (June 3) morning as fans flocked to the Welsh capital before the Champions League final in the evening. Real Madrid fans were in particularly vocal form outside Cardiff castle, gathering to sing songs honouring current stars and former greats alike. A group of men dressed as matadors led the festivities. The city centre had been surprisingly quiet on Friday (June 2) evening but with many fans arriving by train on the morning of the match, the atmosphere, combined with bright sunshine, made for a raucous party spirit amongst the Real fans. Fans of the Spanish giants were unsurprisingly confident after sealing the Spanish league title and appearing in their third Champions League final in four seasons.
Many of the fans backed top goal scorer Cristiano Ronaldo to do the business once again in the final, and were not worried about former Real striker Gonzalo Higuain, who now plays for Saturday's opponents Juventus. The fans were overseen by a strong but jovial police presence with many supporters posing for selfies with the officers. The police were happy to join in the party spirit and said the fans were enjoying the festival atmosphere.