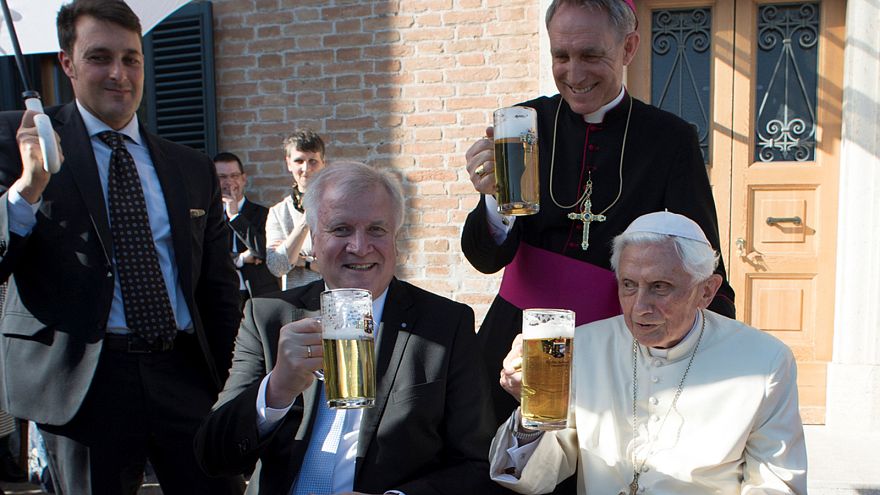 Pope Benedict XVI toasts his 90th birthday with a pint
Pope Emeritus Benedict celebrated his 90th birthday on Monday (April 17) in the garden of his residence in the Vatican.
He drank beer and listened to traditional Bavarian music in the company of visitors from his native Bavaria including his older brother, Monsignor Georg Ratzinger. Benedict thanked the musicians for bringing a little bit of Bavaria to the Vatican.