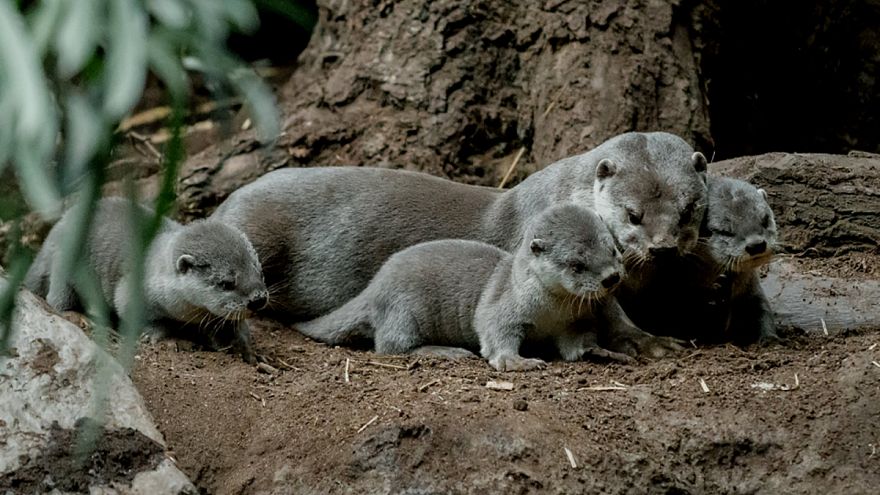 Seven otter cubs born at Prague zoo
Prague Zoo has presented seven cubs of smooth-coated otters to visitors, which were born in January.
This is the first time a zoological garden in continental Europe has successfully bred this species.
These are the first babies of six-year-old mother Kiri and three-year-old father Scottie.