French consumer confidence remains at near 10 year high
Comments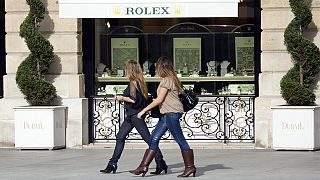 French consumer confidence remained at its best level in more than nine years in February for the second month in a row.
Surveys carried out by the national statistics office show the headline index was unchanged from January at the long-term average of 100, which was the highest since October 2007.
Consumers shrugged off uncertainty over the presidential election saying their personal financial situations remains close to normal, though they were slightly more pessimistic about the future.
Households questioned said they felt it was a good time to make major purchases at a slightly improved level than last month, and were less concerned about inflation than they were in January.
Concerns about unemployment remained unchanged in February.
Consumer confidence is a key element in assessing future levels of consumption, which is an important driver of economic growth in France.
En février 2017, la confiance des ménages se maintient à son niveau moyen de long termehttps://t.co/ikEB4XiBHG

— Insee (@InseeFr) February 24, 2017