French unemployment slips, still high
Comments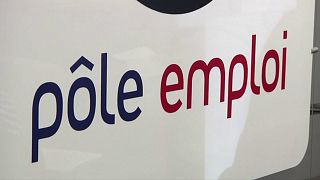 Unemployment in France remains high but the rate has fallen – though only slightly – for the second year running.
For the final three months of 2016 the jobless rate slipped to 9.7 percent of the workforce for mainland France – down from 9.8 in the 3rd quarter – and 10 percent including the French overseas territories, it had been 10.1 percent in Q3.
The national statistics office said there were 2.78 million unemployed in France at the end of 2016, a reduction of 68,000 for the whole year.
That included 1.22 million long-term unemployed who had been looking for work for at least one year. The Labour Ministry pointed out that that total had declined 0.1 point for the year saying it was proof of "improvement in the economic situation".
Les taux de chômage localisés sont disponibles au niveau régional et départemental. Les dernier chiffres mis à jour https://t.co/Ie2NJE4skZpic.twitter.com/b53UK1qA1s

— Insee (@InseeFr) February 16, 2017
The jobless rate in the region's second largest economy is above the eurozone average of 9.6 percent in December. In Germany it was 5.9 percent.
Political fallout
French President Francois Hollande is not standing for reelection this year because of his failure to come good on promises to reduce unemployment.
His government pushed through labour reforms aimed at making hiring and firing people easier and spend billions on training and job creation programmes for young people.
Youth unemployment – those aged 15 to 25 – did fall 1.7 percent to 23.3 percent in the final three months of 2016.
There was an increase in the number of people who say they want to work but who are not actively seeking a job or are not immediately available for work. They numbered 1.5 million in the fourth quarter of 2016 – an increase of 21,000 over the previous quarter and 65,000 during the whole year.