HSBC to move 1,000 staff from London to Paris after Brexit
Comments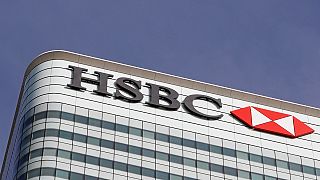 The top boss of HSBC has said it is planning to move some staff from London to Paris following Britain's exit from the European Union.
We will move in about two years time when Brexit becomes effective

HSBC Chief Executive
Chief Executive Stuart Gulliver revealed that in interviews at the World Economic Forum in Davos, Switzerland.
He said that Europe's biggest bank would likely look to shift around 1,000 workers who generate around 20 percent of its trading revenue.
HSBC's global banking and markets division that houses those trading jobs made profits of $384 million in the UK in 2015, according to a company filing.
The timing on that is in around two years' time when the UK has fully left the EU.
"We're not moving this year and maybe not even next year. We will move in about two years time when Brexit becomes effective," Gulliver said.
HSBC is at an advantage to its major US rivals as it already has a large subsidiary in Paris that holds most of the licences needed by an investment bank, meaning Gulliver has been able to set out more detailed plans.
No passporting
International banks had initially hoped they would not have to move any of their employees.
They were counting on Britain retaining access to Europe's single market which allows them to trade and sell all financial products from London. However such a deal now looks unlikely.
Other banks are expected to announce more concrete plans for how they will adapt to Brexit in the coming months.
The shift of jobs will be a blow to the City of London, which has been lobbying since the Brexit vote for financial firms in Britain to retain their EU 'passporting rights' which lets them sell their services across the bloc.
As the world digitises, #trade will move to trade in services: #HSBC's CEO Gulliver talks to business</a> <a href="https://twitter.com/hashtag/wef17?src=hash">#wef17</a> <a href="https://t.co/TVjiOm4bOm">https://t.co/TVjiOm4bOm</a> <a href="https://t.co/GwWhMbLzzH">pic.twitter.com/GwWhMbLzzH</a></p>&mdash; HSBC (HSBC) January 18, 2017