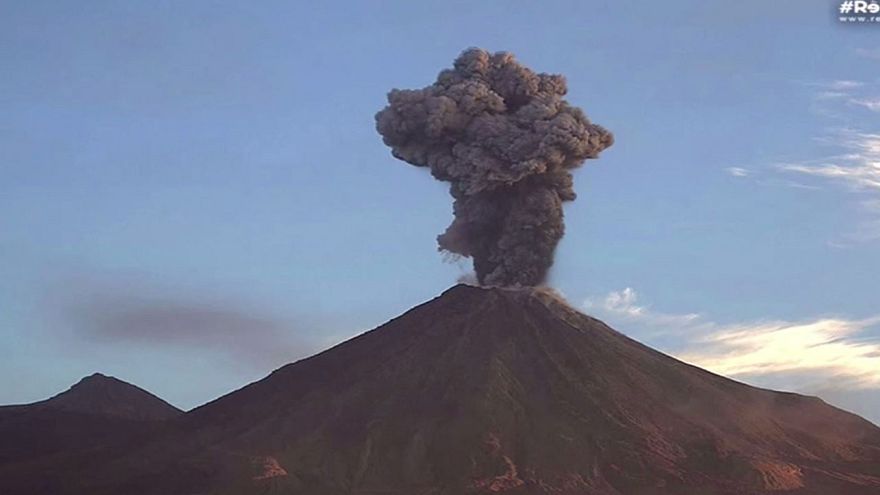 Mexico's Colima Volcano remains active
Mexico's Colima Volcano remained active on Sunday, spewing a large column of ash and gas.
An explosion Saturday night sent fiery lava flowing from its crater.
Also known as the Volcano of Fire, the 3,820-metre (12,533-foot) volcano is 690 kilometres (430 miles) west of Mexico City.