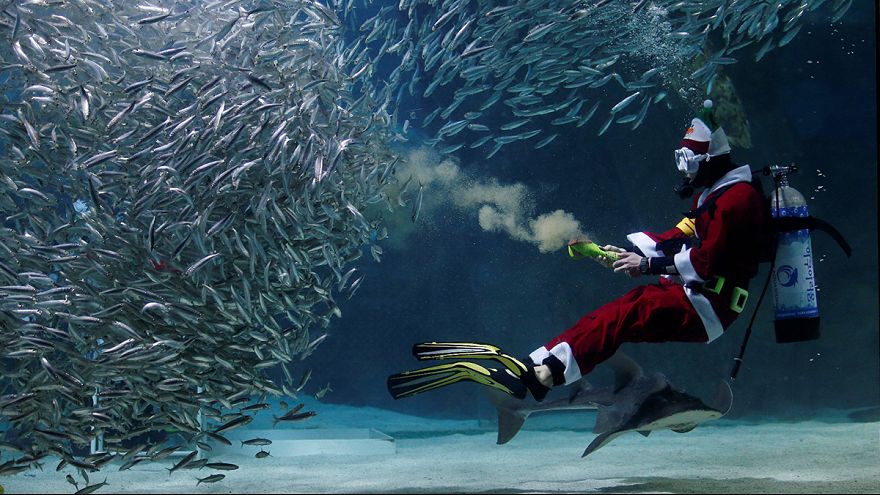 Underwater Santa treats fish
A South Korean scuba Santa held an underwater performance on Saturday to bring Christmas cheer to the residents of the Coex Aquarium in Seoul.
A diver dressed in his red suit and diving mask fed and swam around the large tank with an estimated 20,000 sardines. Christmas is a major holiday in South Korea. 30 percent of the country's 50 million population are Christians.