Business winners and losers from the Trump presidency
Comments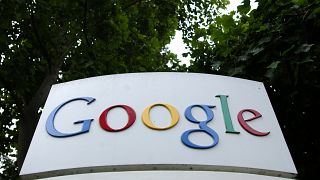 The world's business leaders are busy assessing whether their companies will gain or suffer from US presidential election winner Donald Trump's proposed policy changes.
The biggest problem is that he has not fleshed out the slogans, threats and vague promises made during his campaign.
Winners
The pharmaceutical industry should be happy Hillary Clinton is not heading for the White House given that she had promised to crack down on what she called "excessive price increases". The shares of firms like Pfizer and Merck rallied in relief.
Tech firms like Apple, Microsoft and Google owner Alphabet have kept billions of dollars of profits out of the US rather than pay the current 39 percent corporation tax. Trump has proposed a one-off 10 percent rate for repatriated cash.
Fossil fuel firms could benefit given the president elect has said global warming is "a hoax". So might mining companies, steel manufacturers and builders from his infrastructure spending promises.
Losers
The likely losers include renewable energy companies as the Trump victory threatens to reverse US energy and environmental priorities. He has also pledged to pull the US out of the Paris agreement to cut emissions and fight climate changes.
Share of Danish firm Vestas, the world's second-largest wind turbine producer, fell along with those of Spain's Gamesa and Germany company Siemens.
US carmakers who have plants in Mexico to take advantage of lower labour costs would lose out from Trump's threats to impose tariffs on vehicles shipped north.
Toyota, Nissan and Volkswagen would also be hit as they too have factories south of the border.
Oil drillers. Gas pipelines. Coal. The defense industry. These are the likely winners of a Trump administration. https://t.co/Zd7lay5sYX

— nzherald Business (@nzheraldbiz) November 10, 2016
Read my FX op-ed FX Winners & Losers after a Trump victory on CNBChttps://t.co/CbNJz5rHNb .CNBC</a> .<a href="https://twitter.com/business">businessGlobalFX</a> <a href="https://twitter.com/hashtag/fx?src=hash">#fx</a> <a href="https://twitter.com/hashtag/fxtrading?src=hash">#fxtrading</a></p>&mdash; Keith Underwood (Underwood_FX) November 9, 2016