Vodafone fined over customer failings
Comments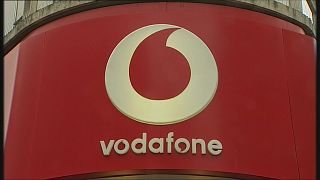 Britain's telecoms regulator has fined Vodafone a record amount for what it called "serious and sustained" failings in its dealings with customers.
The world's second-largest mobile operator has been ordered to pay the equivalent of just over five million euros.
That was because it did not credit the accounts of 10,452 people who had bought mobile-phone minutes and data time. Those customers lost a total of 150,000 pounds (168,000 euros) over a 17 month period
Then when they complained nothing was done until the regulator intervened.
Ofcom Consumer Group Director Lindsey Fussell said: "Phone services are a vital part of people's lives, and we expect all customers to be treated fairly and in good faith."
Ofcom has issued Vodafone with a record £4.6 million fine for failing its customers: https://t.co/pGHxzFXHeYpic.twitter.com/6n02sp61cu

— Ofcom (@Ofcom) October 26, 2016
Ofcom said the fines, which are the highest ever imposed by the regulator, sent a clear warning to all telecoms companies.
But critics pointed out they were just a slap on the wrist for a company that made 11.6 billion pounds (12.96 billion euros) profit last year.
Vodafone blamed a move to a new billing system and said it deeply regretted the failures. It has now refunded money owed to the vast majority of the affected customers.
It has been the worst performing UK network in terms of customer service with complaints at more than three times the industry average.
"It's right that Ofcom</a> has hit Vodafone with a hefty fine for such poor behaviour" - <a href="https://twitter.com/tweeneill">tweeneill response to Vodafone's £4.6m fine pic.twitter.com/7Eoz281CFB

— Which? (@WhichUK) October 26, 2016