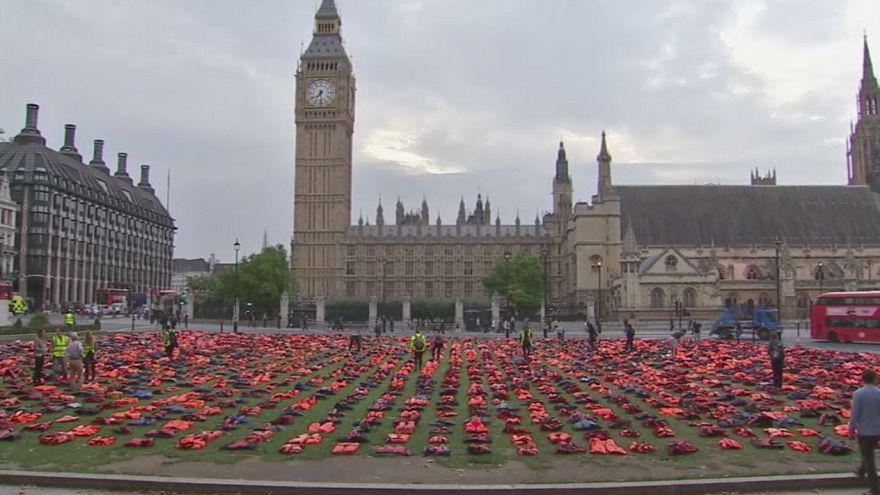 London: refugee life jackets laid out in Parliament Square
Thousands of life jackets were laid out in Parliament Square opposite the Houses of Parliament in London on Monday as a reminder of the plight of migrants and refugees.
Charities have laid out 2,500 life jackets worn by migrants, including 625 used by children, who attempted dangerous crossings. The UN has estimated that on average 11 people have died every day during dangerous crossings.