British Airways resumes flights from London to Tehran
Comments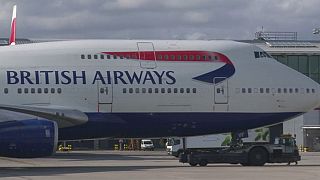 British Airways is resuming direct flights from London to Tehran which the airline has called "an important destination".
They were suspended four years ago because of western sanctions against Iran.
The service will consist of six flights a week, with the first on the evening of Thursday 1st September using a Boeing 777.
It was originally planned to start on 14th July, but was delayed for six weeks due to what BA called "some technical issues".
The move could improve relations between the two countries.
It follows the reopening of the British embassy in the Iranian capital last year. It had been ransacked by protesters in 2011.
British Airways is the second European carrier to restart flights to Iran.
Air France was the first – on April the 17th – after a break of nearly eight years.
European airlines are able to resume services after the relaxation of those international sanctions following a deal on Iran's nuclear programme.