VW emissions scandal: Automaker agrees €1bn compensation deal for US dealers
Comments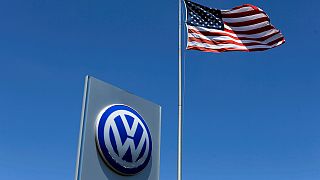 Volkswagen has reportedly agreed to fork out more than one billion euros, to compensate its 650 dealers in the US for losses from the diesel emissions scandal.
The German automaker and a lawyer for the dealers announced a tentative settlement at a San Francisco court hearing, but did not disclose the amount.
The settlement came as a judge ordered Volkswagen to move quickly to decide whether to repair or buy back 85,000 three litre luxury vehicles with polluting engines.
VW has admitted it installed improper software that deactivated pollution controls on more than 11 million diesel vehicles sold worldwide.
And it is not out of the woods yet. It still faces billions of euros in potential civil and criminal US fines for violating emissions laws.