Facebook faces tax probe over transfer of assets to Ireland
Comments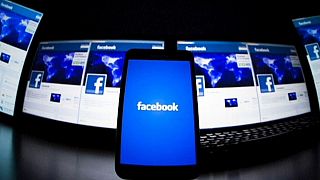 The US tax authorities say Facebook may have unfairly cut its tax bill by understating by "billions of dollars" the value of intellectual property it transferred to Ireland in 2010.
The Internal Revenue Service (IRS) is seeking a court order requiring the social media network to hand over documents and records.
The transfer would have boosted taxable profits in Ireland, which has a corporate tax rate of 12.5 percent, and reduce taxable income in the US where it is at least 35 percent.
US tax office IRS investigating Facebook over billions $ asset transfer to Ireland https://t.co/CFzkg8vigN via lawdotcom</a></p>&mdash; Grzegorz Piechota (g_piechota) July 8, 2016
Facebook denied any wrongdoing.
Its tax adviser, the accounting firm Ernst & Young, which calculated the value of the transfered assets, would not comment. The IRS has called the valuation "problematic".
Through the court order the tax people are also seeking information on why Facebook made Dublin its international headquarters and main international business unit.
IRS demanded tax deal business records, Facebook responded with 3 e-mails https://t.co/M2scA39fnz by cfarivar</a></p>&mdash; Ars Technica (arstechnica) July 8, 2016