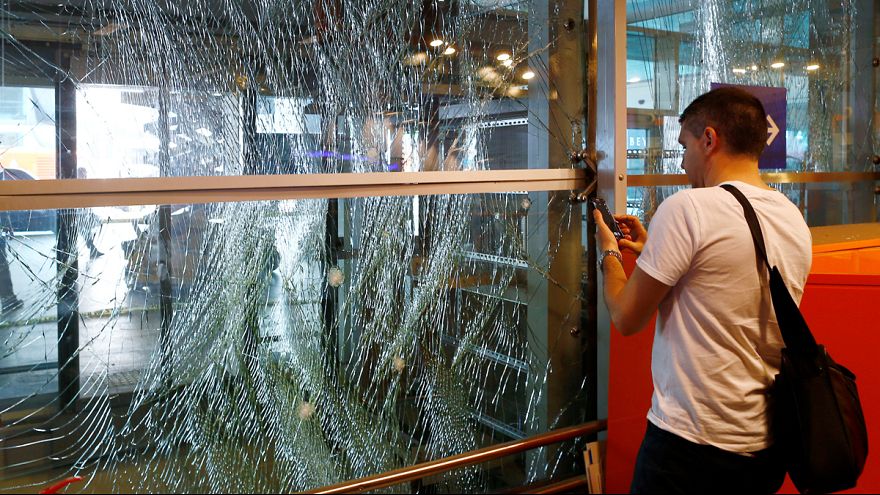 Istanbul's airport after the attack
Officials on Wednesday began assessing the damage caused to the terminal at Istanbul's Ataturk Airport, which was attacked by suicide bombers. The attackers killed dozens and wounded more than 200 as Turkish officials blamed Tuesday's massacre on ISIL.
Turkish Prime Minister Binali Yildirim earlier said air traffic at the airport, which was suspended after the attack, had returned to normal early on Wednesday.