Spain desperate for jobs and a functioning government
Comments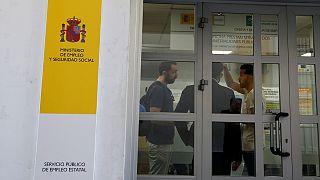 Spain goes to the polls on Sunday barely six months since the last election.
The result saw millions turn away from the traditional parties and back the new kids on the block Podemos and Ciudadanos.
The four key players in Spain's election https://t.co/KXLSWJwjrepic.twitter.com/eNDjkgLvBG

— News (@orbitcollection) June 22, 2016
However, the revolutionary result left no party in a strong enough position to form a government and in a country ravaged by unemployment and tired of austerity a vote for change ended in more frustration.
Six months after an uncertain election result, Spain must vote again, writes jasper_cox</a> <a href="https://t.co/GG6Tl5Bb1h">https://t.co/GG6Tl5Bb1h</a> <a href="https://t.co/Tyz3d4wV9e">pic.twitter.com/Tyz3d4wV9e</a></p>&mdash; Backbench (Backbench_UK) June 8, 2016
Pablo Simon, is a Professor of Political Science at Carlos III University: "The new government will have a lot of problems. On the one hand we have to remember that the economy is growing but still facing a lot of challenges. We have unemployment rates above 20 percent. We have to face budget cuts as well with the pressure of the European Union."
Spain needs a clear-cut result; with five million people out of work a caretaker government is not an option.
Spaniards in droves expressed their disillusion at the ballot box in December.
This time there are fears the electorate will articulate its fury by simply staying away.