German debt bonds drop below zero
Comments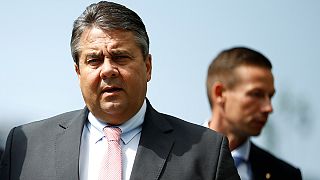 Yields on 10-year government debt of Germany has fallen below zero for the first time on record.
German 10-year bonds yields tumbling into negative territory now https://t.co/IgLmA9Hp6Vpic.twitter.com/L5Fr6yIXSa

— Paul Colgan (@Colgo) June 14, 2016
Government bond yields have been in decline throughout the industrialised world as investors seek to stash cash in safe havens .
The European Central Bank policy of buying bonds in bulk has contributed to the fall in yields.
As far as investors are concerned the bund 's fall below zero indicates that low returns appear to be the order of the day.
The 10-year-bund now joins the $10 tr of global sovereign debt with negative yields.