Toshiba names new CEO to move on from accounting scandal
Comments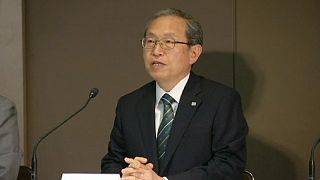 Trying to move on from a huge accounting scandal Toshiba has nominated Satoshi Tsunakawa as its next chief executive.
He was formerly the head of its medical equipment division, which was not involved in the Japanese conglomerate's overstating of its profits for years.
The 60-year-old is credited with having grown the medical equipment unit into a major profit driver. He is currently a senior executive vice president.
"My biggest task would be to rebuild trust from stakeholders and transform the company under our new action plans," Tsunakawa told a press conference. "I would place the most immediate priority on beefing up the capital base."
#Toshiba has nominated a new CEO to leave its accounting scandal behind – https://t.co/jNx9fK12fl

— Alberto Allen (@albertoallen) 6 May 2016
Another senior Executive Vice President Shigenori Shiga was nominated to be the new chairman as the company streamlines its businesses.
That includes cutting 14,000 jobs, selling the medical equipment unit to Canon and the home appliances part of the business to Chinese group Midea.
The fate of Toshiba's personal computer division remains undecided.