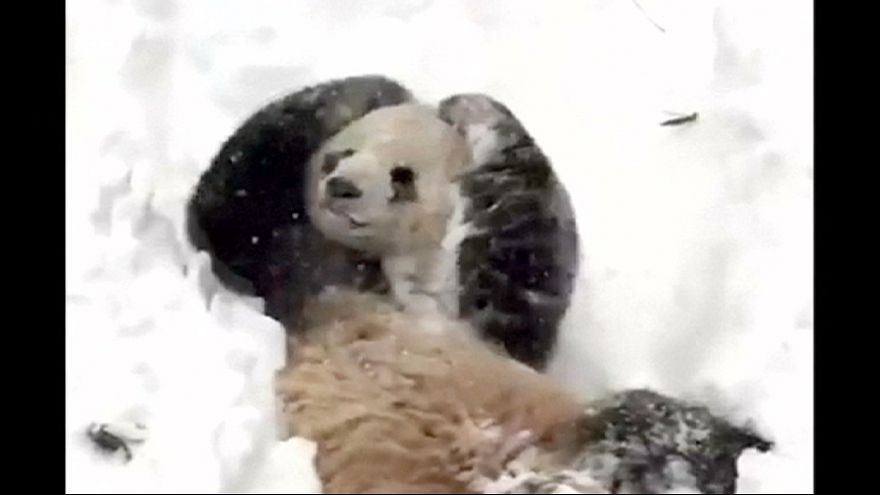 Panda delights in Washington winter wonderland
Tian Tian, a male panda at the Smithsonian National Zoological Park in Washington DC, is making the most of the snow covering the US capital.
The blizzard has blighted the lives of millions across the east coast but Tian Tian, whose name means 'more and more', seemed excited about the cold snap which has shut down the city. Video tweeted by The National Zoo.