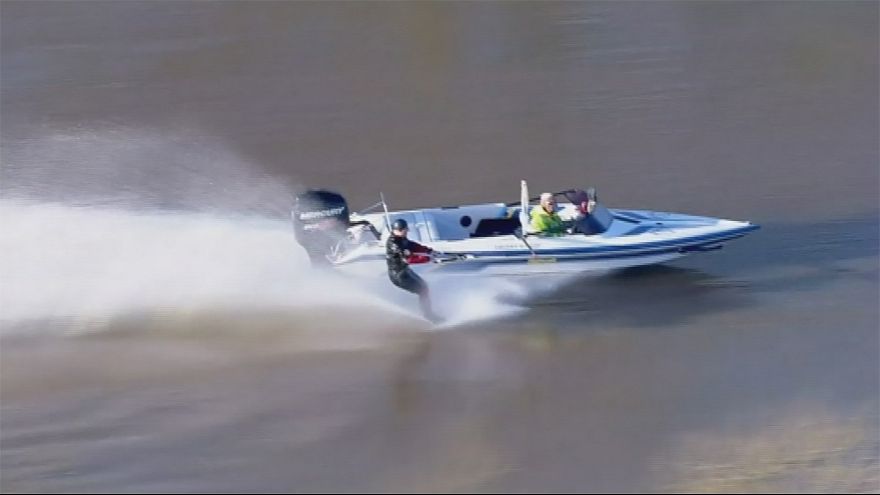 Waterskier takes advantage of floods in northern England
Insurers could have to pay out 345 million euros in claims following severe flooding in northern England and Scotland.
But, amid all the devastation and misery, one man has sought to profit.
Helicopter footage captured a waterskier enjoying flood waters in North Yorkshire.