Unemployment in Greece falls - ever so slightly
Comments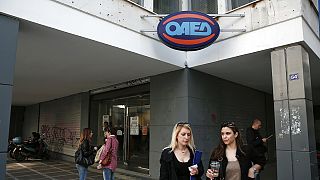 Unemployment in Greece fell slightly in September. Official figures put the rate at 24.6 percent, down a tenth of a percentage point from an upwardly revised 24.7 percent the previous month.
The jobless rate has come down from record highs during the worst of the recession but remains more than double the eurozone's average.
The statistics agency Elstat also found that conditions for younger workers got tougher. The proportion of 15-24 year olds looking for work actually rose and stands at just under 50 percent.
A survey of Greek employers found slight grounds for optimism in the employment picture in the early part of 2016.
The Greek economy contracted further, by 0.9 percent, in the third quarter and is expected to shrink again by 0.7 percent next year.
Reserved optimism on employment https://t.co/RrQCVE5Kxjpic.twitter.com/llsX6PC9jE

— Kathimerini English (@ekathimerini) December 9, 2015