Pluto's mountains, craters and ice fields revealed close-up by New Horizons
Comments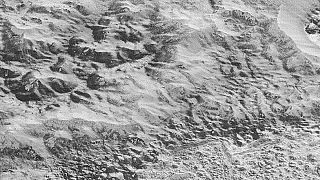 NASA has issued the highest resolution photos of the dwarf planet Pluto yet captured by its New Horizons probe.
The shots were taken when New Horizons made a fly-by of Pluto in July, but have only just been beamed back to Earth.
The photos show the flat, icy plains of what is known as Pluto's Sputnik Planum and the adjacent al-Idrisi mountains at a resolution of less than 80 metres per pixel. To put that in context, you would be able to make out large squares and city parks from photos of Earth with the same scale.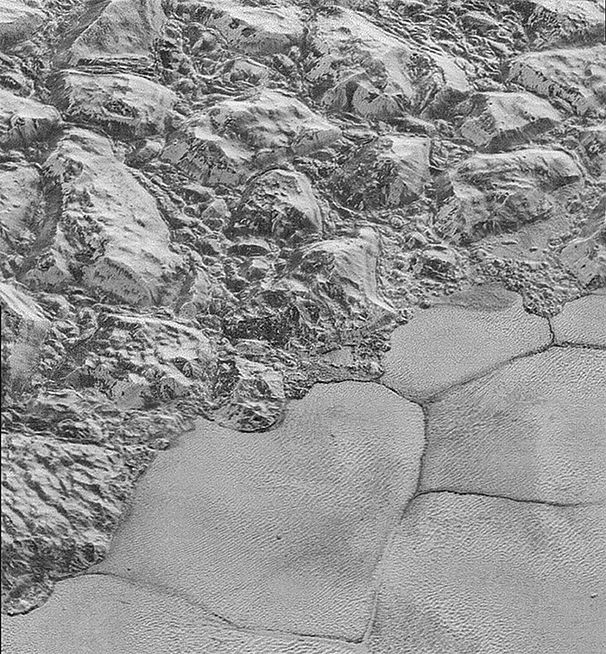 "These new images give us a breathtaking, super-high resolution window into Pluto's geology," said New Horizons Principal Investigator Alan Stern, of the Southwest Research Institute (SwRI) in Boulder, Colorado. "Nothing of this quality was available for Venus or Mars until decades after their first flybys; yet at Pluto we're there already – down among the craters, mountains and ice fields – less than five months after flyby! The science we can do with these images is simply unbelievable."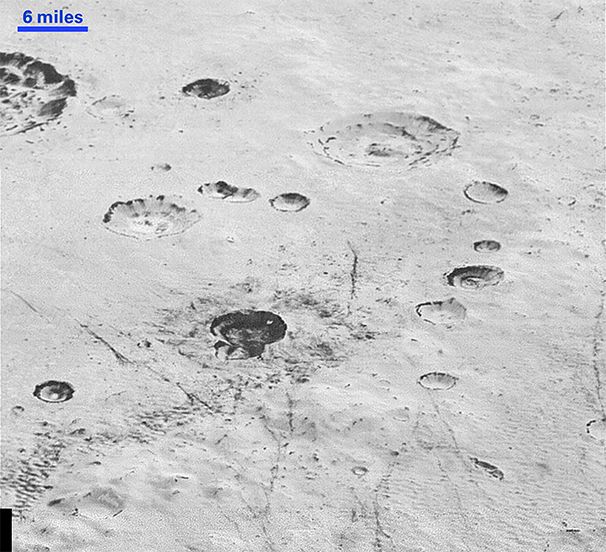 New Horizons at Pluto – what you need to know
The New Horizons probe will take up to a year to transmit all its Pluto data back to Earth but will continue its pioneering journey further into space.
Its next scheduled rendez-vous with a celestial object is in 2019, when it is hoped it will encounter what is now known simply as 2014 MU69 in the Kuiper Belt.
The Pluto flyby – what we've learnt so far