Stocks fall as investors seek safety after Turkey downs Russian jet
Comments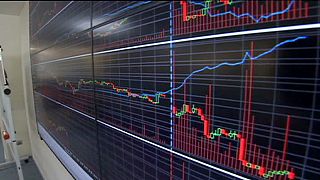 European and world stock markets fell following the news that Turkey had shot down a Russian warplane near the Syrian border, as investors became worried about rising geopolitical tension.
The MSCI index of global markets dropped 0.3 percent; a broad gauge of European stocks fell 1.3 percent.
The Istanbul stock exchange dropped by 4.39 percent; in Moscow it was 3.34 percent down.
One analyst said the risk was that tensions could mount even further and market sentiment drift lower.
However fears of a possible deterioration in trade relations were offset by reassurances that both countries rely on each other's business. Russia is Turkey's second biggest trading partner.
Elsewhere European shares dropped to one-week lows.
Travel stocks were among the hardest hit after US authorities issued a global alert for Americans planning to travel.
Shares in several airlines and hotel groups were down.
The dollar index fell 0.1 percent but the currency's weakness and the Middle East tensions helped oil prices to rise.