Asian markets prepare for more China-led turmoil
Comments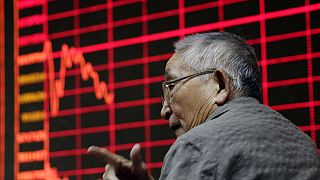 Asian markets braced themselves on opening for a further bruising in the sorry saga of what looks like a Chinese market in free fall.
A late night US sell-off laid waste to any veneer of stability on Wednesday morning despite yesterday's rate cut by China's central bank – its fifth since November last year.
The mainland's benchmark Shanghai Composite dipped and rose erratically at the start, clinging on to a 0.5% rise but for how long? The index has already fallen about 16% this week.
A spark of light in the deepening gloom – Japan's Nikkei showed some initial resilience, rallying 1.3 %.
Weeks of jitters about a slow down in China's economy – the world's second largest has culminated a global sell off and record falls on most markets.
The question now is what more can Beijing do to stop the rot ?