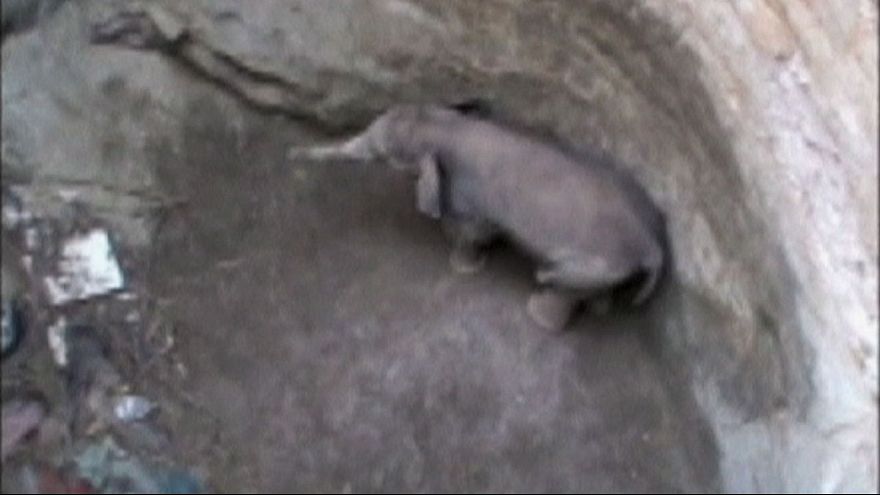 Baby Indian elephant rescued from well
Police and forest officials rescued a baby elephant from a well in Andhra Pradesh, India, on Sunday 23 August. The rescue workers used a digger to move soil, forming a path for the elephant to crawl up.
The animal fell into the 25-foot-deep dry well on Saturday night.