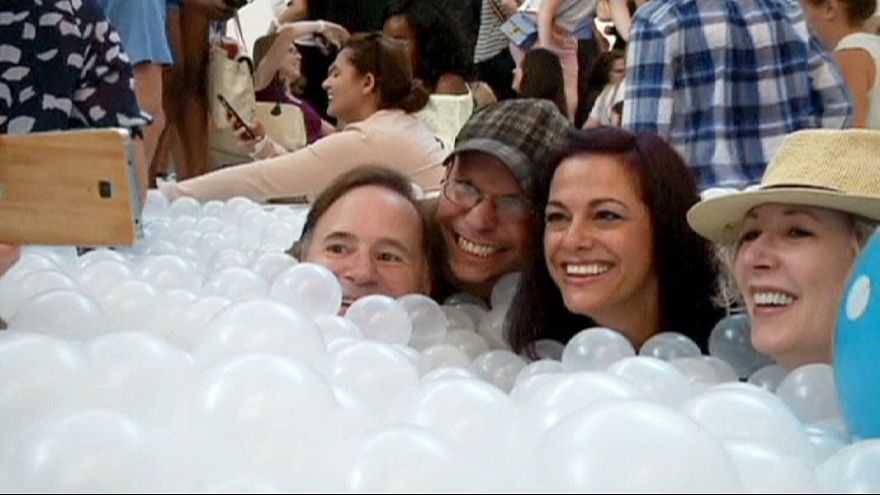 Playing in a plastic sea in Washington D.C.
People of all ages frolicked in a 10,000 square foot "ocean" of translucent plastic balls in downtown Washington, D.C., on Wednesday (July 22) instead of going to a sun-drenched beach.
There's plenty of splash to go around. "The BEACH" will last at the museum until September 7, 2015.