Solar Impulse: global flight abandoned until 2016
Comments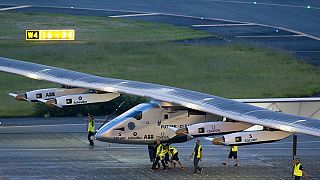 The Swiss team trying to fly a solar-powered plane around the world has abandoned its effort for this year.
The Solar Impulse's batteries were damaged on the last leg of its journey from Japan to Hawaii and will take several months to repair.
The global quest will resume in 2016.