What's life like aboard the International Space Station?
Comments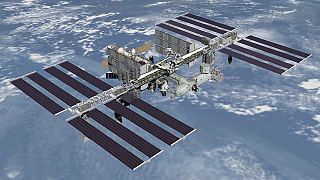 If you're a fan of space exploration be sure to catch our exclusive interstellar interview with astronauts Samantha Cristoforetti and Terry Virts on the evening of Monday, 16 March.
The flight engineers are currently on a mission hundreds of kilometres above the Earth's surface on the International Space Station (ISS) and euronews' Claudio Rosmino will be asking them about what life's like in orbit on the ISS.
What is the
ISS

?

The International Space Station is a joint project between five space agencies: NASA (USA), Roscomos (Russia), JAXA (Japan), ESA (Europe) and CSA (Canada).

While assembly began in late 1998, the station received its first residents – an American commander and two Russian cosmonauts – in November 2000 and has had a human presence ever since.

Two-hundred-and-fifteen individuals have visited the ISS during its 15-year existence, with maximum capacity currently standing at six crew.

The ISS sits in low Earth orbit, between 330 kilometres and 435 kilometres above the surface of Planet Earth.

The ISS project was launched to provide a laboratory and observatory that could be used as a staging post for future space missions to the Moon, other planets in our solar system and other space bodies such as asteroids.

According to NASA, research on the ISS has already provided breakthroughs to improve life on earth, including in the fields of vaccine development and assistance with disaster relief and farming. (More info on the benefits to humanity here)
The
ISS

in a few numbers

In May 2013, the European Space Agency stated that the ISS would have cost around 100-billion euros including development, assembly and running costs over 10 years. The European share of these costs came to around eight billion euros over the whole project up to that point, or "one euro spent by every European every year." (Source)

The total length of the ISS is 109 metres, while the central module itself is 51 metres long. In all, it weighs around 420-thousand kilograms. There are 14 habitable modules within the structure which provide a total volume of 935 cubic metres of 'living' space, equivalent to around one and a half times the volume of a Boeing 747.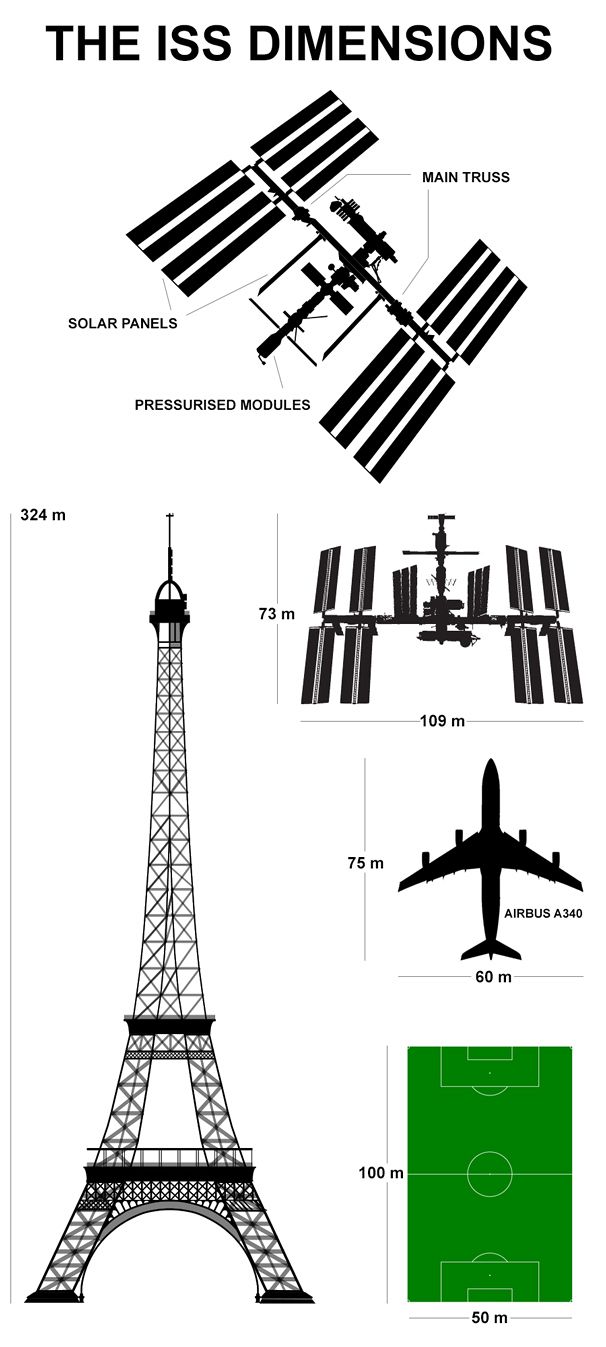 For a guided tour of the ISS with NASA's Sunita Williams, follow this link
The ISS stream films live from inside the station when the crew is on-duty and gives views of Earth from the ISS while the crew is off-duty.
Fly-around video of the ISS taken from Endeavour:
Watch Claudio Rosmino's interview with ISS astronauts Samantha Cristoforetti and Terry Virts on euronews at 21:45 CET on Monday, 16 March or as Video-On-Demand on euronews.com.