Greece given four month extension, reform plan backing
Comments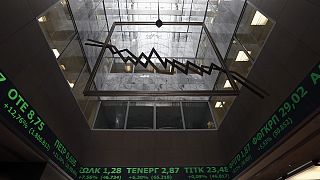 Greece was given a four month debt extension on Tuesday, buying crucial time for leaders to renegotiate the terms of its international bailout.
EU finance ministers gave their approval to a list of new reforms drawn up by Athens, which must now be implemented by June.
The proposals also give new prime minister Alexis Tsipras spare cash to deal with a huge poverty crisis created by five years of austerity.
Interior Minister Nikos Voutsis said the agreement that was sent to eurozone ministers on Tuesday morning was more about targets and deadlines for implementing the reforms and less about austerity measures.
A statement from the 19 nation Eurogroup urged Greece to further develop the list of reforms, while the IMF said much clearer assurances would be needed on pensions, taxation and privatisation.
Valdis Dombrovskis, Vice-President of the European Commission said: "It is important that the Greek government works seriously on this issue (the implementation of reforms), also in order to ensure financial stability and to counter some of the negative tendencies which we have been seeing over the past couple of weeks or months with some capital outflows."
Predictions that Greece will need a third bailout may help it negotiate a more flexible payback plan on its existing debt by June.