Our round up of the stories you may have missed this week from around the globe.
They didn't make the international headlines but they captured the imagination of euronews' team of international reporters…
We've gathered together some of the stories you may have missed from the past week.
France: Suicide bomber 'turned into a monster', claims mother
The mother of a 19-year-old has spoken of her shock, grief and incomprehension after her son blew himself up as a suicide bomber in Iraq.
She described her son, Pierre Choulet, known as "Abou-Talha al-Faransi" (the Frenchman) as a "boy just like any other". However, in October 2013 he disappeared, leaving just a note telling his family he had gone to Syria.
He remained in contact by email, but they knew nothing of his actions until ISIL announced that he had died in an attack on a military base in Iraq.
"They turned my boy into a monster," Marie-Agnes Choulet told AFP.
Greece: Playboy politicians
Aside from the bailout and a potential Grexit, one other story hit the headlines in Greece this week. Greek former politician Angela Gerekou has been voted the world's sexiest politician.
Compiled by Playboy magazine, the list puts the ex-Culture Minister at number one, the USA's Elizabeth Halseth in second place and Julia Bonk of Germany in third.
—> "ORIGINAL STORY":
Istanbul has record-breaking white spell
Snowfall in the Turkish city Istanbul has broken a 28-year record. In the Çatalca region, it reached heights of 75cm, bringing much of the city to a standstill. The previous record was from March 1987, when snowfall in Istanbul was measured at 63cm.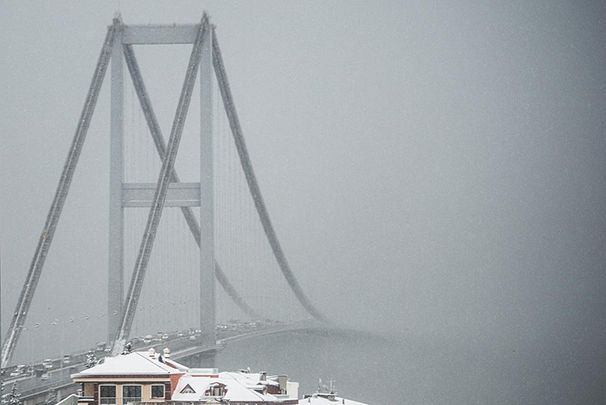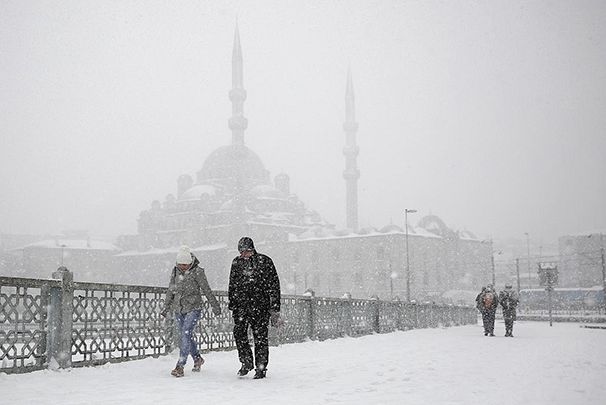 Spain: Luis Bárcenas' ski-trip scandal
Facing charges of tax fraud and money laundering, Spanish politician Luis Bárcenas was imprisoned pending trial in June 2013.
Originally considered a flight risk, Bárcenas has now been granted bail and allowed to go on a ski holiday, causing a stir throughout Spain.
1. #Gala7GHVIP2. Aquaman 3. #belenpasucasa4. Baqueira 5. #acdg20152015/2/20 10:48 CET #trndnl2015http://t.co/K5DFqqcseW

— Trendinalia España (@trendinaliaES) febrero 20, 2015
Hungary:
Hungarian Prime Minister Viktor Orban has been criticised for bringing flowers to a meeting with Polish counterpart Ewa Kopacz.
He didn't help matters by kissing Kopacz's hand during his visit to Warsaw.
Protocol expert Ibolya Görög noted that it was rude to behave in this way at important bilateral meeting. Orban's actions apparently suggest he was seeing Kopacz first and foremost as a woman, rather than a national leader.