Germany believes euro zone could handle Greek exit say reports
Comments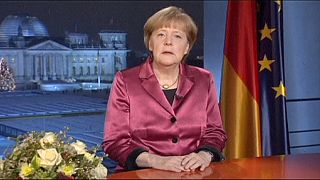 German Chancellor Angela Merkel believes the eurozone could cope with a potential Greek exit, the magazine Der Spiegel has reported.
It says her government considers a Greek goodbye almost unavoidable if the left-wing Syriza opposition party, which wants to cancel austerity measures and a chunk of Greek debt, wins an
election set for January 25.
"The danger of contagion is limited because Portugal and Ireland are considered rehabilitated," the weekly news magazine quoted one government source as saying.
In addition, the European Stability Mechanism (ESM), the euro zone's bailout fund, is an "effective" rescue mechanism and was now available, another source added. Major banks would be protected by the banking union.
It is still unclear how a euro zone member country could leave the euro and still remain in the European Union, but Der Spiegel quoted a "high-ranking currency expert" as saying that "resourceful lawyers" would be able to clarify.