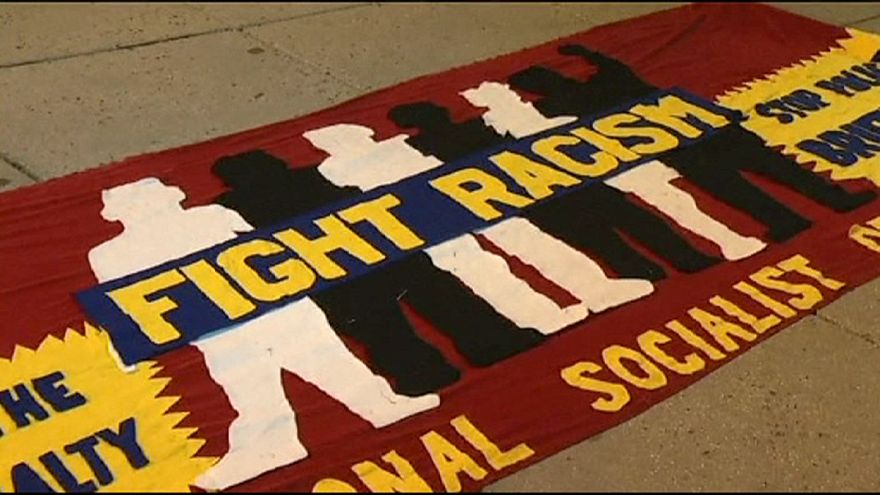 Second night of 'chokehold' protests in New York
Thousands of protesters held a second night of marches across New York City to protest a grand jury's decision not to indict a white police officer in the chokehold death of an unarmed black man.
Protesters gathered in downtown Manhattan's Foley Square on Thursday where they chanted "Don't shoot! Can't breathe!" before marching across the Brooklyn Bridge.