1944 anniversaries reach Cote d'Azur landings
Comments Two months after the Normandy landings south-east France got its very own, but lesser-known invasion when the allies landed in Provence. The objective was to secure deep-water ports and drag enemy forces away from the Normandy front. Operation Dragoon began on August 15, 1944.
Landings were made between Bormes and St Raphael on the Cote d'Azur to avoid Nazi gun batteries in Toulon.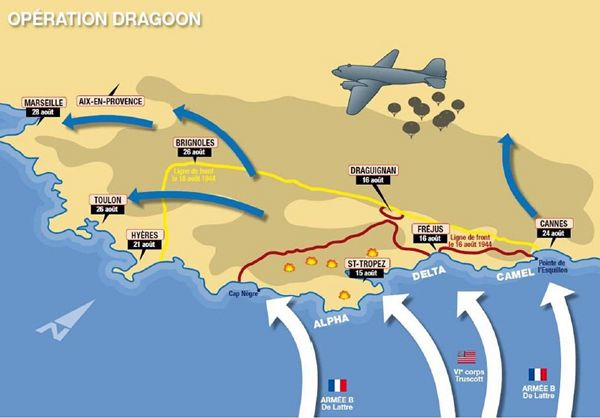 Five thousand paratroops were dropped to secure the main road leading north into the Rhone valley, and isolate German forces. Then the plan was to take Marseille and Toulon to allow resupply, and then drive north to link up with Operation Overlord in Normandy.
An air assault baptised Rugby was followed by a naval gun bombardment, and then came the landings. Fifty thousand men were put ashore.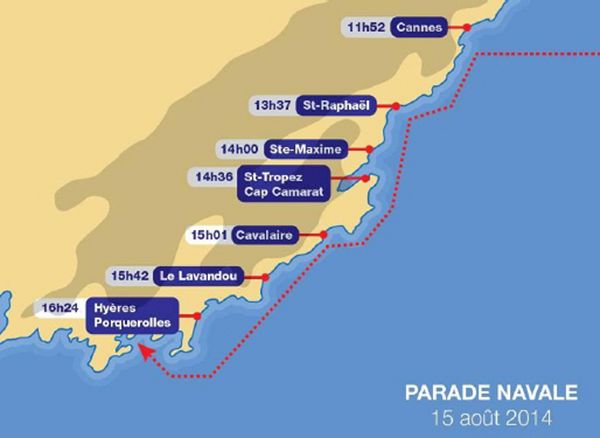 Nighttime thrusts, Rosie and Romeo, to the north and south cut off roads that could be used for a counter-attack. The Sitka thrust was an American party; the marines being trusted to take out naval batteries on islands opposite Hyères.
General Truscott led three divisions, Force Kodak, split into three groups, Alpha, Delta and Camel, with separate landing beaches.
Bringing the army to bear was a British/American naval force of 220 ships, from north Africa, Corsica and southern Italy.
Their opposition was the German 19th army; a quarter of a million men charged with defending the Mediterranean coast. But the German defences did not last long, and by nightfall 100,000 soldiers had been landed and two solid beachheads were established , notably in Frejus.
Several counter-attacks were repulsed near Draguignan and Arles, but the allies' advance was inexorable and particularly rapid; by the 21st Aix-en-Provence had fallen, then Salon, Arles, and Avignon.
Hitler eventually orders their surrender, but Marseille and Toulon see bitter fighting and the honour of retaking them falls to Army B's 250,000 men commanded by General de Lattre de Tassigny.
In just two weeks the south of France was freed. Liberators and resistance fighters flocked into the streets to celebrate in the two cities in wild scenes of joy. For much of the rest of country, the nightmare of war would continue for many months.