Welcome to Urban Visions and our look at tomorrow's energy challenges.
We are in Hong Kong, one of the world's most densely populated cities. This is a place that has had to be innovative when it comes to moving people around.
Key measures against vehicle pollution in Hong Kong:
Tax concessions for people who buy environment-friendly vehicles
The phasing out of 82,000 commercial vehicles that run on diesel
All taxis and most mini-buses now run on liquefied petroleum gas
State aid for trials of green and low-carbon transport technology
New laser pollution cameras for roadside testing of exhaust fumes
Accredited "spotters" who report smoky vehicles that need to be tested
Fines if engines are left running for more than three minutes when stationary
To highlight an example of this creativity, Euronews' Seamus Kearney took a ride on the world's longest covered outdoor escalator, which can go in two directions.
"60,000 people a day make the half hour journey, avoiding having to commute along hilly and winding roads of up to eight kilometres," he explained.
Hong Kong often comes out on top in world surveys on efficient, cheap and clean modes of transport.
Christine Loh, the Under Secretary for the Environment in Hong Kong, told Urban Visions: "We really just have to be smart about mobility.
"We are a very small jurisdiction, about 1000 square kilometres, but we have over seven million people, and 40 per cent of the city is actually protected country park. So people are being really squeezed in to a very tight and small space."
A huge number of people here use public transport (90 per cent of daily journeys are on public transport) while vehicle ownership is very low compared to elsewhere (80 vehicles per 1,000 people).
As well as expanding commuter networks, there is a push towards greener fuel and tax breaks for environment-friendly cars.
All taxis and most minibuses now run on liquefied petroleum gas, and the state promotes regular tune-ups and the installation of emissions reduction devices.
Old commercial vehicles are also being targeted.
Christine Loh said: "We've now recently put in place an expensive scheme, but I hope a very effective scheme, of replacing 82,000 diesel vehicles of different sizes and type, because we have an old fleet."
Changing habits is also crucial. In Hong Kong you are not allowed to keep your engine running for more than three minutes while stationary and there are new roadside pollution controls. Similar to a speed camera, lasers detect passing vehicles that are breaking limits on exhaust fumes.
And researchers are developing emissions testing that reflect Hong Kong's unique problems.
Professor Jackson Hu, a vehicle emissions expert, told Euronews: "Hong Kong needs our own standards. Recently we are following all the European, American and Japanese standards, but Hong Kong needs our own unique standards because of the actual geographical conditions."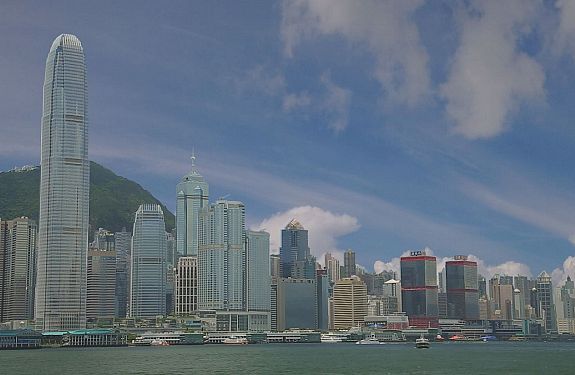 With the UN predicting people will increasingly move towards cities – currently 52 per cent of the world's population live in cities and that's expected to rise to 67 per cent by 2050 – all countries, from Africa to Europe, face similar mobility challenges.
Jos Dings from the NGO Transport & Environment told Urban Visions: "There's a lot of initiatives going on in cities for cleaner and smarter mobility, with bikes, electric bikes, cleaner cars, electric cars, and all the rest of it.
"The key thing is: all these single initiatives don't yet add up to a huge, grand strategy for Europe, and this is what European leaders should be doing; tie it all together."
And Hong Kong could very well be a source of inspiration.
Urban Visions will explore another big mobility theme, biofuels, in an upcoming episode.