Arrivederci Roma: Venice to vote in week-long independence referendum
Comments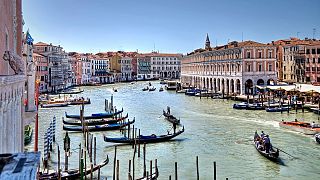 Venetians are called to the polls this week to decide whether or not they want to split from Italy and make Venice, and its region Venetia, "an independent and sovereign republic."
The vote, which started on Sunday March 16 and will end on Friday March 21, is not legally binding, as Italy only recognises national referendums.
Venetian activists expect as many as two million people to take part, with polls suggesting two-thirds favour a breakaway from Rome, the BBC reports.
While it is rooted in a tradition of Venetian nationalism, the independence question has been stirred up by the recent momentum gained by the Scottish and Catalan movements.
A local Venetian business group met with Business for Scotland, a pro-independence network, and Ian Renwick, a Scottish National Party councillor, was invited to speak in Venetia last year, according to The Scotsman.
Venetia had been an independent state for a century, as part of the Republic of Venice, until it was conquered by Napoleon's troops in 1797.