Ukraine's Yanukovich wanted for mass murder
Comments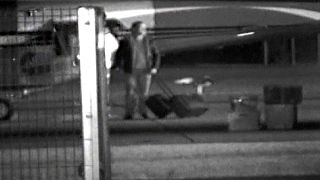 Ousted Ukrainian President Viktor Yanukovich is wanted by police for mass murder, the acting interior minister said on Monday on his Facebook profile.
"An official case for the mass murder of peaceful citizens has been opened," Arsen Avakov wrote on his profile. "Yanukovich and other people responsible for this have been declared wanted," he said.
Viktor Yanukovich was in the autonomous largely pro-Russian region of Crimea late on Sunday, travelling by car to an unknown destination, Avakov said on his Facebook profile.
He added Yanukovich had left a private residence in Balaclava, Crimea, with an aide.
Talking to euronews' Maria Korenyuk in Ukraine,"Party of regions" MP Hanna Herman addressed the ex-president's location. She confirmed Viktor Yanukovichis still in Ukraine and that he has promised never to leave the country.