Apple Mac marks its 30th birthday
Comments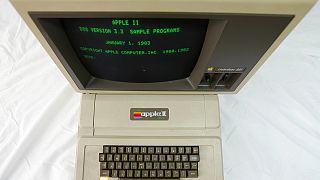 It was 30 years ago that Steve Jobs launched the Apple Mac, taking it out of its canvas bag at the Flint Center auditorium in Silicon Valley's Cupertino, to a palpable buzz of excitement. Big and beige and square, it was light years away from today's ultra slim silvery Macbook Air but the Mac changed – and arguably even created – the world of home computing forever.
The original Apple Mac had a memory capacity of 128k which meant constant ejecting and re-inserting of floppy disks. Initially many people thought it was a "waste of time and a gimmick" said Dag Spicer of the Computer History Museum Computer History Museum in Silicon Valley. But despite the doubters the Macintosh managed to create an aura of cool around itself, starting with the now-famous advert directed by Ridley Scott that brought Apple to the attention of the world.
The 1984 ad that launched the Mac

Features such as its graphical user interface meant people could navigate easily and options were organised into menus. Thanks to another revolutionary feature – the mouse – you could click icons to run programmes and drag and drop files to move them and even delete files by dumping them in the bin (or trash can). It brought fonts and other design tools which were previously the preserve of the professionals to everyday folk. And early Macs showed a happy face when they started up – what wasn't to love?
But in fact despite all the appreciation, the original Macintosh didn't sell as well as Apple had hoped and internal friction meant Steve Jobs left the company the following year, selling all but one of his 6.5m shares (a ploy, that according to Walter Isaacson's biography, meant he could continue to attend shareholder meetings).
Although Jobs-less, Apple managed to establish the link between Macintosh and the creative industries as the combination of Laserwriter, the Macintosh and Aldus's Pagemaker software led to a desktop publishing revolution. But its market share fell back in the 1990s. Then in 1997 Steve Jobs returned to Apple when the CEO Gil Amelio bought his company NeXT. The next step was the launch in 1998 of the cool-yet-jolly iMac, which was quickly reproduced in a range of sweet-like colours. Its casing was mocked, as was the decision to do away with a floppy disk drive and add a USB port but it sold like the proverbial hotcakes, shifting 278,000 units in six weeks.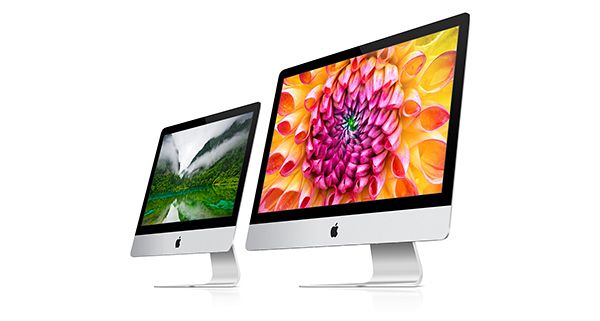 The money and the momentum of the iMac led to the iPod in 2001. Although not the first MP3 player on the market, it soon elbowed its competitors out of the way to become the Sony Walkman of the noughties. Then came the iPhone in 2007 and the iPad in 2010 and design came full circle as these new devices began, in turn, influencing the Mac and its apps.
The official Apple video to mark the 30th anniversary of the Mac