Moscow is full of surprises and even one year is not enough to get to know all its treasures. And there are many perspectives from which to see the city. For instance, if you want to delve (literally) deeper into the history of the Moscow metro visit the stations constructed recently, such as Rimsakya, which means 'Rome' in Russian. There you will see statues of the Eternal City's legendary founders Romulus and Remus. Natalia Leonova organises excursions around the mystic metro, showing visitors all the attractions including a statue of a Russian border guard dog, which she believes resembles Cerberus, the guard of Hades and king of the underworld.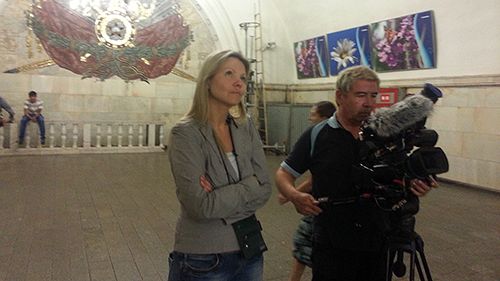 Such unusual excursions have became really popular in Moscow recently. Aleksis Chernorechensky organises free tours combined with visits to theatre performances.
Maybe one day he and his customers will climb the roof of the famous skyscraper that featured in our story.
Incidently, that skyscraper is an apartment building. It has appeared in a very famous Soviet-era movie, "Moscow Does Not Believe in Tears," directed by Vladimir Menshov. Now everyone in Russia knows this particular skyscraper better than the others vying to dominating the capital's skyline.
If you're visiting this landmark you might get lucky and meet one of its famous inhabitants. I remember when I first came to Moscow as a student I met a movie star there!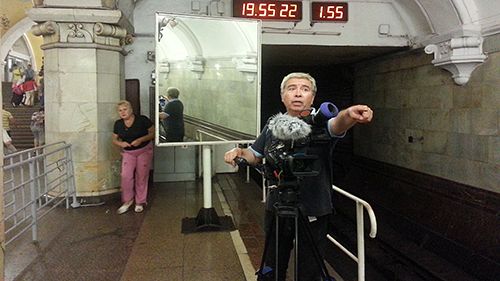 Alas, during the filming of our story we weren't so fortunate – we didn't run into one celebrity: However, on the upside, we did get to meet a Moscow that I had never seen before, even though I spent more than 15 years in this wonderful, magical city.