These days every large protest has its corresponding hashtags and key-word on social media: Tunisia was #Jan14, Egypt was #Jan26 and the recent Turkish protests are using #occupygezi.
After five days of streets protests in Bulgaria, #ДАНСwithme has become the main hashtag – along with #Bulgaria, naturally – around which tweets, videos, blogposts and messages about the demonstrations have focused.
The #ДАНСwithme hasghtag is a play on words: ДАНС in Bulgarian is the acronym of the State Agency for National Security, the country's secret service.
The protests were sparked by the controversial appointment, later cancelled, of businessman and MP Delyan Peevski as the new head of the State Agency for National Security (ДАНС or DANS in the Latin alphabet).
And #ДАНСwithme simply sounds like "Dance with me".
See our story: When protests succeed – a new victory for Bulgarian street anger
Protesters on the internet, are using both blogs and social media, to voice their anger and let the world know their feelings about the political situation in Bulgaria.
In a blogpost asking "What's happening in Bulgaria?" that went viral on Wednesday, Bulgarian Georgi Marinov gives an answer, in his own words: "People are out in the streets, protesting. All major cities — Sofia, Plovdiv, Varna, Burgas — six days and counting, tens of thousands of Bulgarians rallying for change, demanding that the incompetent "expert" government steps down, and that parliament is dissolved."
"We demand our dignity back," he adds, before asking for support from his online audience. "Just don't look the other way, until Sofia is in flames," he ended.
Marinov also re-tweets images or messages about the protests:
lol at weirdest pic from bg protests so far. http://t.co/euFohQ4aBf#ДАНСwithme

— Georgi Marinov (@eesn) June 19, 2013
After the streets, the protests spread to social media
On YouTube, some have taken the Dance With Me motto rather literally:

The video sharing platform has been used since the beginning of the demonstrations:

On Tumlbr, photo albums of the protests are the most shared posts with the #ДАНСwithme tag, as it suits the aesthetically inclined social blogging platform recently bought by Yahoo for over one billion euros.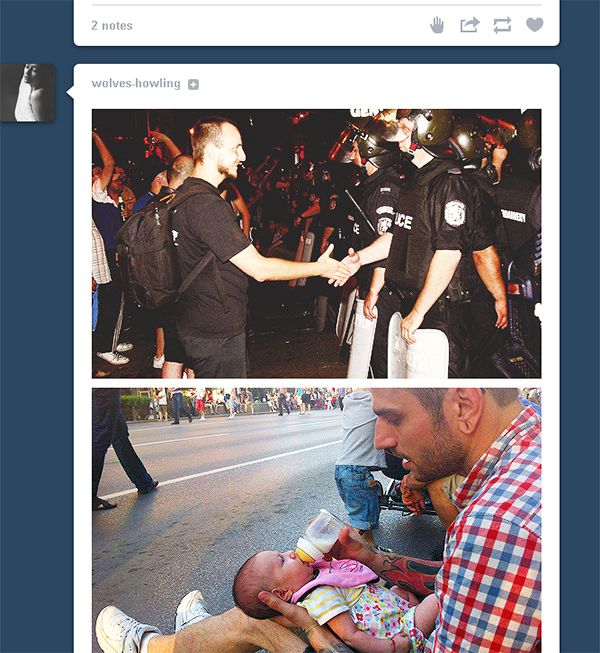 With newly set-up Facebook hashtags, #ДАНСwithme is also a hot topic. Discussions are going strong around articles, photos and status updates traditionally used for keeping in touch with relatives and friends.
Of course, when it comes to hashtags, micro-blogging platform Twitter is still king. It is Twitter that first adopted the hashtag on its platform.
For example, here is Sabina Panayotova's Storify