Turkish anti-government protests enter third day
Comments After a brief lull on Saturday, widespread protests sparked off once more across Turkey as anti-government protestors came head to head with police.
In the Tunali district of the capital Ankara, fires were lit by demonstrators. In Istanbul, police pushed back stone-throwing youths with tear gas and pepper spray near Turkish premier Tayyip Erdogan's office.
Vehicles were also overturned and set alight and broken glass and rocks were strews everywhere.
An innocuous sit-down protest against plans to build on Gezi Park, one of Istanbul's green spaces, has triggered the most serious threat to Erdogan in years.
But the ferocity of the police response has shocked Turks. One woman held up spent tear gas canisters and reports are emerging of serious injuries, including to the eye and head areas. Tear gas has also been fired into residential neighbourhoods from helicopters.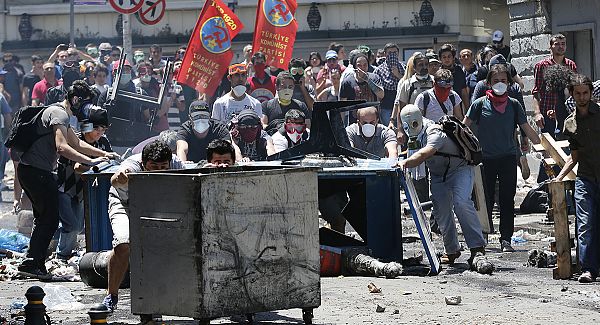 The crackdown has drawn international condemnation and bolstered the protestors. Written on the pavement was simply "Resist".