Denmark triumphs at Eurovision Song Contest

Denmark has won this year's Eurovision Song Contest. Azerbaijan finished second and Ukraine came third.
The number one slot was always pencilled in for the Danes, with the bookies giving incredibly short odds (around 4 to 6) on Denmark from the beginning of the week. They leapt ahead in the voting from an early stage and never lost pole position.
The tension was supplied by Azerbaijan and Ukraine who were neck and neck for most of the voting, several times swapping places.
The winning entry was Emmelie de Forest (see picture and song video below) with Only Teardrops. She sang her Shakira-esque song à la Sandy Shaw (bare-footed) wearing a draggle-tail frock in a fashionable nude colour.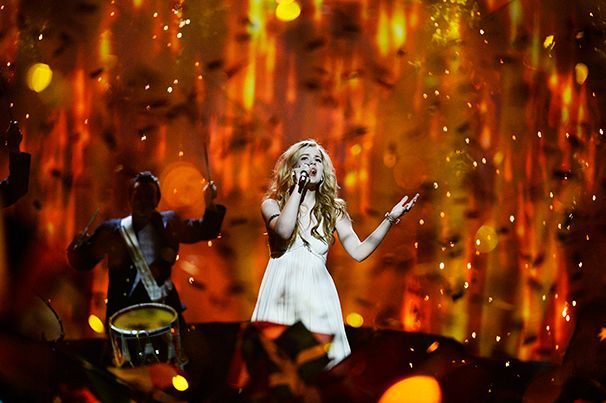 Eurovision 2013 as it happened
The contest had its fair share of sincere artists singing heartfelt songs, but Eurovision aficionados were not disappointed with the glitz and sheer over-the-top campness on display.
Disappointment for UK and Romania
The outright winner ought (in this journalist's eyes and ears) to have been Romania. The Romanian singer, Cezar, sang It's My Life in operatic falsetto, wearing a black velvet dressing gown apparently borrowed from Liberace, decorated with an Elizabethan jewelled collar, while dancers wearing nude-alike bodysuits writhed in all directions. The Greek entry was also a fine upholder of Eurovision tradition; dressed in monochrome football strips they apparently performed a Bavarian folksong complete with accordions and jolly stamping.
Sadly, the UK's effort by Bonnie Tyler (pictured below) fell into the 'serious' camp and was virtually ignored in the voting, coming 19th with 23 points. The Irish contingent however made a noteworthy contribution to Eurovision iconography with a troupe of topless, tattooed, sweating drummers who had the honour of carrying off the bottom place.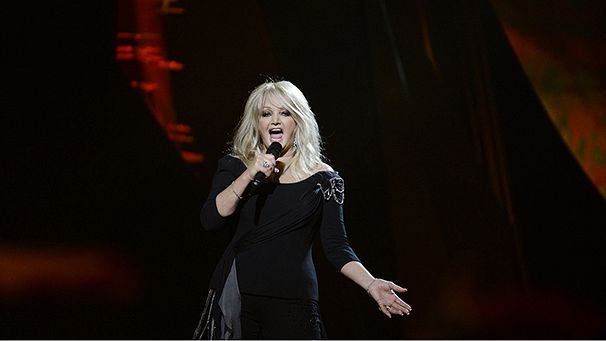 We can reveal that Denmark also won Semi-Final 1 and Azerbaijan won Semi-Final 2. #Eurovision#GoodEveningEurope

— Eurovision (@Eurovision) 18 mai 2013