Several people have been injured in clashes between police and protesters in Istanbul.
Chanting 'Long live May Day' protesters attempted to defy a government ban on traditional celebrations in Taksim Square. Around 22,000 police were mobilised to keep the peace in areas surrounding the symbolic square.
At least six have been wounded and 10 arrested in the confrontations. Members of the opposition who joined the demonstrations were caught up in the fracas.
"If this Turkish citizen hadn't opened his door my condition would have been critical, because I have asthma. This situation is unacceptable," exclaimed Gürsel Tekin, opposition politician from the Republican People's Party (CHP).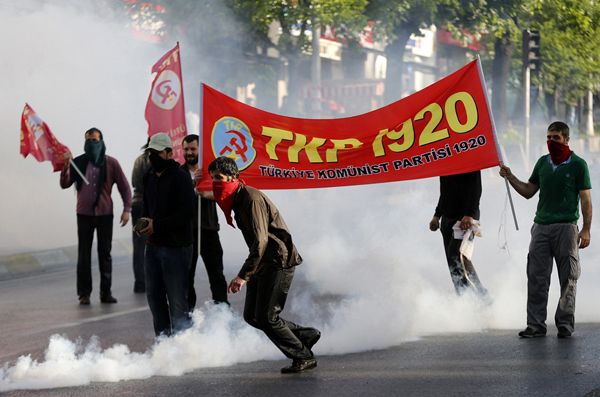 Ercan Karakas, another CHP member added: "May Day has been celebrated peacefully before by thousands of people, no one suffered. Why? Because May Day celebrations were not banned by the government. So we gathered in Taksim Square with friends and labor unions. We have always said that bans lead to clashes."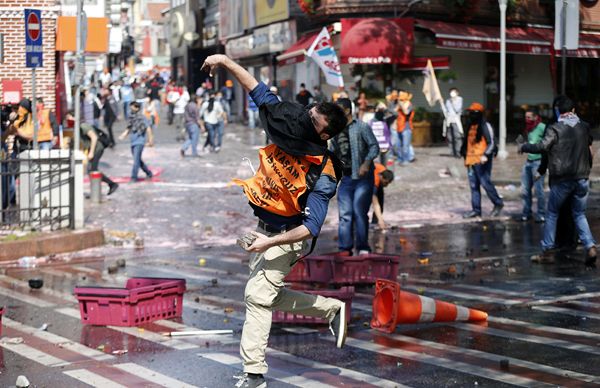 The government decided to ban May Day celebrations this year just three years after restoring the tradition following a decades-long ban. According to the authorities large-scale renovation works posed safety risks in the Square.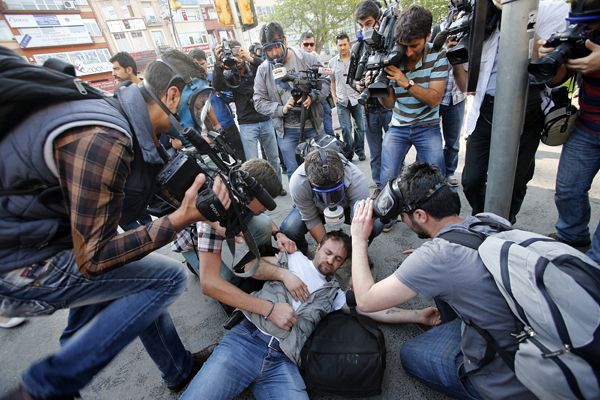 The memory of in 1977 looms large. Bloody May Day, as it came to be known, led to 34 deaths when clashes broke out between protesters and police. This year the government did grant permission for a small group to leave a wreath in Taksim square in memory of those who lost their lives on that day.