Napolitano elected for a second term as Italian president
Comments Giorgio Napolitano has been elected president of Italy for a second term.
Napolitano was due to stand down on May 15, but the failure of parliament to elect his successor after five attempts prompted party leaders to hold last-minute meetings with the 87-year-old to persuade him to stand again.
President Napolitano will now play a vital role in forming a new government for Italy after inconclusive results in the February election.
Italian politics is gridlock at a time of recession, high unemployment and falling living standards.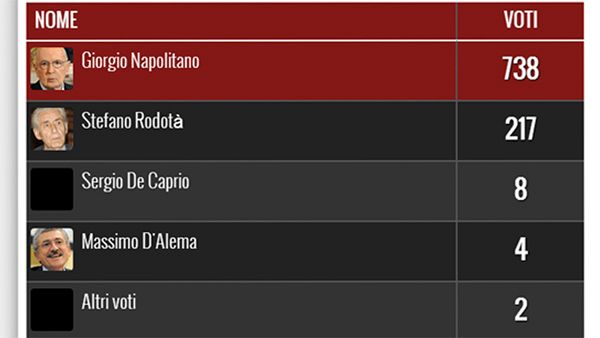 The prospect of the eurozone's third largest economy operating without either an elected government or head of state would have further fueld insecurity.