Bayern-Barca, Dortmund-Madrid in Champions League semi finals
Comments There are to be two Germany-Spain clashes in the semi finals of this year's Champions League.
Bayern Munich will take on Barcelona, while Borussia Dortmund will play Real Madrid.
It sets up the prospect of, on one hand, an all-Spanish or all-German final and, on the other hand, a clash between one Spanish and one German titan.
1997 winners Dortmund are the only club of the final four who remain unbeaten in the competition. Bayern Munich, though, are the form side and have already wrapped up the Bundesliga title this season.
On the Spanish side of the draw, many of Barcelona's players will be familiar with playing high-pressure Champions League matches as the Catalan club has won the trophy three times in the last seven seasons.
Meanwhile, Real Madrid boast the tournament's top scorer in Cristiano Ronaldo (11 goals) and their coach Jose Mourinho also has plenty of experience in winning European football's top prize, having done so with FC Porto in 2004 and Inter Milan in 2010.
First legs to be played on April 23 and 24
Second legs to be played April 30 and May 1
How the teams reached the semi-finals
Borussia Dortmund
Top of group D with 14 points: Won 4, Drawn 2, Lost 0; 11 goals scored – 5 conceded
Round of 16: beat Shakhtar Donetsk (5-2 on aggregate)
Quarter-finals: beat Málaga CF (3-2 agg)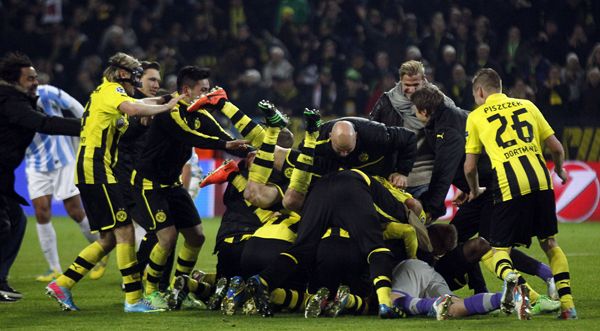 Bayern Munich
Top of group F with 13 points: Won 4, Drawn 1, Lost 1; 15 goals scored – 7 conceded
Round of 16: tie against Arsenal (3-3 agg)
Quarter-finals: beat Juventus (4-0 agg)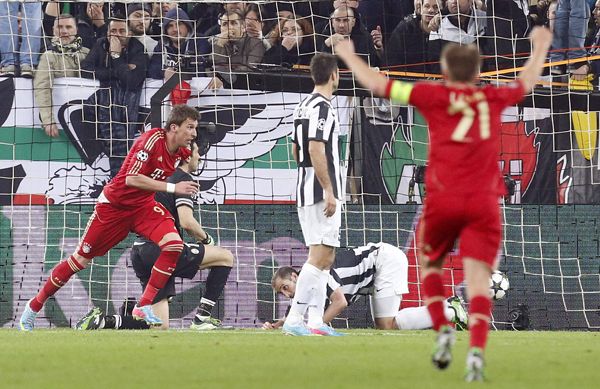 FC Barcelona
Top of group G with 13 points: Won 4, Drawn 1, Lost 1; 11 goals scored – 5 conceded
Round of 16: beat Milan AC (4-2 agg)
Quarter-finals: tie against Paris Saint-Germain (3-3 agg)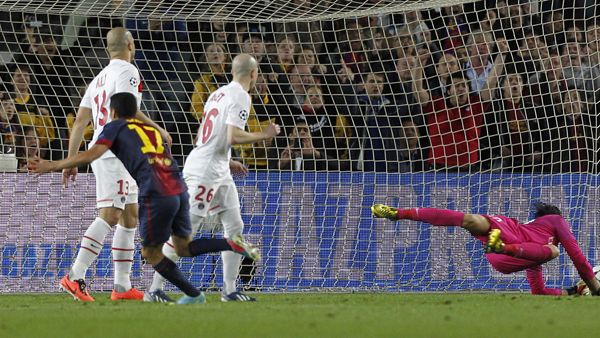 Real Madrid
2nd of group D with 11 points: Won 3, Drawn 2, Lost 1; 15 goals scored – 9 conceded
Round of 16: beat Manchester United (3-2 agg)
Quarter-finals: beat Galatasaray (5-3 agg)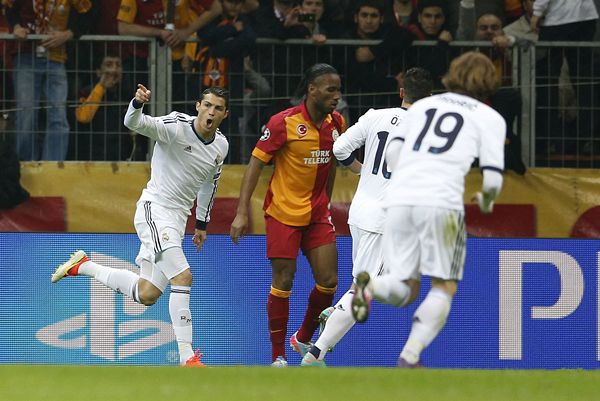 Europa League semi-final draw
Fenerbahce vs Benfica
FC Basel vs Chelsea
Both ties to be played on April 25 and May 2