Following a series of high profile gang rapes and an increase in national attention on sex attacks on women, three Indian engineering students have designed anti-rape underwear.
The underwear, which is fitted with pressure sensors, is capable of sending out a 3,800 kV electric shock. The clothing, which goes by the name 'Society Harnessing Equipment' (SHE), also contains a GPS tracking system that will notify the police and family of the victim, in the case of the sensors being activated.
Manisha Mohan, co-developer of the product told The Times of India: "The shocks can be emitted up to 82 times… A person trying to molest a girl will get the shock of his life the moment pressure sensors get activated, and the GPS and GSM modules would send an SMS to the emergency number, as well as to the parents of the girl."
The vest-like garment has a circuit board placed near the breasts, with polymer built-in to protect the wearer from shocks. The design was developed in response to the inventors' research which showed attackers often groped women in the early stages of an assault.
The designers, of which two are women, hope to have the product ready for public sale later this month. It is not yet been revealed how much it would cost.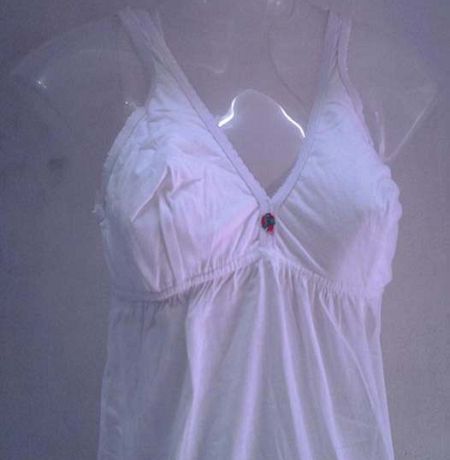 Image from Society Harnessing Equipment report at www.techpedia.in
Recent attacks in India
At the end of 2012, there were large and sometimes violent protests against the rape of a young woman in New Delhi, who subsequently died from her injuries.
Since then, stricter laws have been passed that make stalking, voyeurism and acid-attacks a crime in India. The new laws also increase the penalty for repeat rape offenders or for rape attacks that result the victim's death, making the minimum 20 years imprisonment. It also allows for the death penalty to be applied in these cases.
In spite of this, further reports emerged last month of a British woman who jumped from a hotel balcony to escape a possible gang rape.
Although many welcomed the new laws as a huge advance, Ananth Guruswamy, Chief Executive of Amnesty International India said the new law is "not nearly enough". She spoke specifically about the impunity for rape committed by husbands and members of security forces.
According to the Associated Chambers of Commerce & Industry of India (Assocham) the number of female tourists travelling to India declined by 25 percent in the first three months of 2013, largely in reponse to growing fears over the risk of sexual assault.