Turin police use spies in the sky to fight crime
Comments Police in the Italian city of Turin have taken to the skies in the ongoing battle against crime.
A flying drone is the latest high tech tool to be used to catch criminals in the act. The small, whirring robot is equipped with a camera and can move at 50 Kmh, 150 metres off the ground, to monitor all manner of illegal activity.
It has been developed by the Italian-Swiss company "Aerial View"; which says it can also help search for missing persons or be used as part of civil protection programmes.
"All the drones have a transmitter that sends in real time the video signal from the camera to a ground station, where there is a HD monitor that can visualise what the camera is recording. Besides you can see the same pictures with special glasses which have inside a micro-monitor. When you wear these glasses, you have the same sensation as you would watch a 42-inch monitor," said Omar Morando, manager at Aerial View.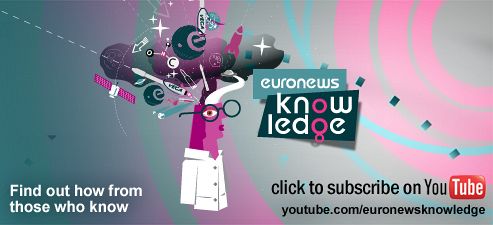 Easily operated by remote control and highly manoeuvrable, the drone is equipped with a wireless transmitter which helps provide instant results.
With budgets being squeezed all round, drones are increasingly being used by police and other authorities to monitor and survey our activities.
The drone makes it easy to track subjects over difficult terrain such as rocks and water and to film at low altitude where helicopters cannot fly.
Fittted with thermal or infra-red cameras they can be operated at night too but close to perfect weather conditions are needed for best results. A battery charge on the most basic model only last 30 minutes.
Nonetheless, with technology improving all the time, drones are becoming an important tool in crime fighting.
In addition, their growing popularity is also bringing down costs meaning we can expect to see more drones hovering over our heads in future.