Ahead of the re-opening of Cypriot banks on March 28, the Central Bank of Cyprus sent private security vans packed with cash to stock them up.
The European Central Bank (ECB) also flew in emergency funds from Frankfurt. The ECB did not confirm the exact amount but several estimates put it at an unprecedented five billion euros.
Although the banks are open again, Cypriots are still having to accept restrictions on how much money they can withdraw and transfer.The government said it would be reassessing the measures on a daily basis.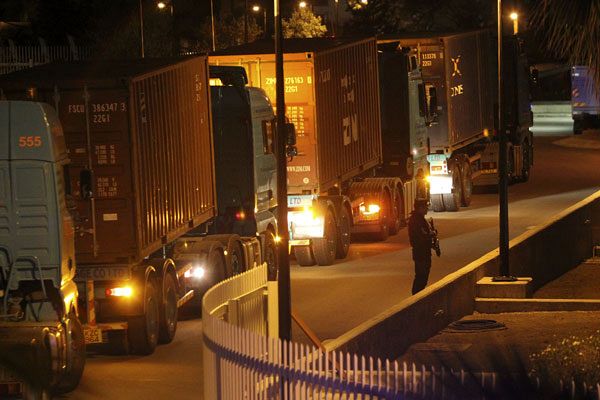 Since the euro was launched, no member state has faced such emergency measures to keep cash within its borders.
The Cyprus bank bailout



The bailout will mean a significant restructuring of Cyprus' banking sector


The country's second largest bank, Laiki bank, will be split into two parts, a "bad bank" and "good bank", before being closed, incurring thousands of job losses


Deposits in Laiki bank of less than 100,000 euros (effectively the "good bank") are insured by EU law and will be transferred to the country's biggest bank, Bank of Cyprus


Deposits in Laiki bank of more than 100,000 euros are not insured by EU law and will be put into the "bad bank"


Deposits in this "bad bank" and deposits of more than 100,000 euros in Bank of Cyprus will be frozen and used to pay Laiki's debts and recapitalize Bank of Cyprus. These uninsured depositors will have to face forced losses of up to 40% on their deposits